Here's what the job entails
In the role, your primary function will be to ensure correctness of trading and operational data. Further, your areas of responsibility will include the following:
take an active part in automating processes in the team
support the Business Controlling team with corrections of deviations of invoices in relation to transports, imbalances and the like
assist with monthly and yearly reporting to counterparties
configure counterparties and tradable products in our trading systems
support with ad hoc tasks in the European Gas Trading unit
THE TEAM
Meet the team
As our new junior trading assistant, you will join our Gas Systems & ETRM team in which our primary purposes are to ensure the best basis for our trading activities, and that we are always able to deliver operational excellence. Our team is part of the European Gas Trading unit which trades gas across Europe as well works with digitalising the entire gas value chain.
You will join a motivated and innovative team – and as part of the team, you will experience a high degree of flexibility and responsibility, working side by side with dedicated energy professionals with diverse backgrounds. Also, we are a social team who enjoy collaborating and spending time together.
YOUR QUALIFICATIONS
But enough about us… over to you!
As you will be working with a lot of data that require great attention to detail, we imagine that you are detail-oriented and precise. Also, as you will collaborate with various stakeholders across the organisation, we imagine that you thrive on stakeholder interaction.
Furthermore, we expect that you:
are enrolled in a relevant education within Finance, Economics, Mathematics or similar
have experience with Excel
are interested in data and have a great understanding of numbers
are curious about the energy industry
are proficient in English – both written and verbal
Please note that it is not a requirement to have prior knowledge of the energy industry to enter this role.
WE OFFER
We'll take good care of you
At Danske Commodities, we take great care of our people. Joining us means you'll get a lot of great perks – including social events, cultural experiences, tasty food and benefits to better your health, your life and your future.
Here are some of the benefits we offer our employees:
Flexible working hoursto fit with your studies
Vast development opportunitieswith the help of your own individual development plan, access to our DC University with 50+ courses as well as remote courses through Harvard Learning
Global career prospectsas part of the Equinor group with +20,000 colleagues across the world
Great parental leave conditionsincluding 26 weeks of paid maternity leave and 16 weeks of paid paternity leave as well as the opportunity to join the network Inspired Beyond Babies
Paid children's sick days10 annual paid absence days in relation to child sickness, to be used whenever needed
Beneficial health care and insurance package 
Bonus scheme
100+ yearly social and professional eventsincluding DC Sports and DC Talks events, gatherings in our book club, bicycle club, student network, wine club, CS:GO team and more
Free Spotify Premium subscription
Various free ticketsto family-friendly and cultural attractions
Discountsat hotels, restaurants, sports clubs and more
Organic foodincluding a light breakfast, lunch buffet and snacks throughout the day
An office in the heart of Aarhusright next to the central train station
THE PROCESS
Recruitment process and relocation
You can read more about our recruitment process here. Please note that if you are an international candidate, we will reimburse travel expenses in connection with potential interviews and support you with the relocation process.
ABOUT US
What we're about
We're a tech-driven energy trading company present in 40 markets across five continents. Our +450 people are driven by a need to constantly better things. If you are too, we could very well be the right place for you. You'll join a collective of thinkers and doers. Aspiring chefs, runners, parents, beekeepers, gamers – the list goes on. We're highly specialised experts within our fields. But it's actually our diversity of ideas we're most proud of, which is why we continuously work on strengthening an inclusive culture where diverse teams thrive.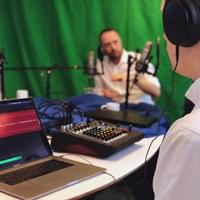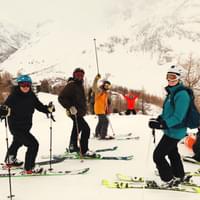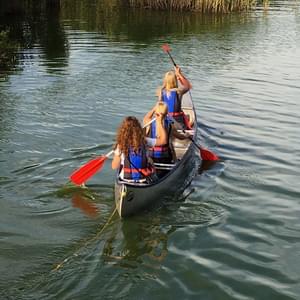 Our organisation is flat with an open-door policy. We expect you to care. About your work. About your own and your colleagues' collective successes. And about the difference we make at Danske Commodities. Together with our parent company Equinor, we have the vision and strength to accelerate the energy transition and make an impact. Like no other.
---
Read more about the position and apply here